Animal print manicures are a fun, girly way to add a pop of color and personality to your look. While there are many different ways to achieve this style, the most common approach is to use nail stickers or decals. You can find various designs online or in stores, making it easy to find the perfect setting for your outfit or mood. Whether you're looking for something subtle or wild, animal print nails will make you stand out from the crowd. Ready to give them a try? Read on for some tips on how to get started.
Fun and fabulous animal print nail designs
Looking to add a little fun and flair to your nails? Then try out one of these adorable animal print manicures! From leopard spots to zebra stripes, these nail designs will make you stand out from the rest. So ditch those boring old solids and go wild with one of these cute animal prints!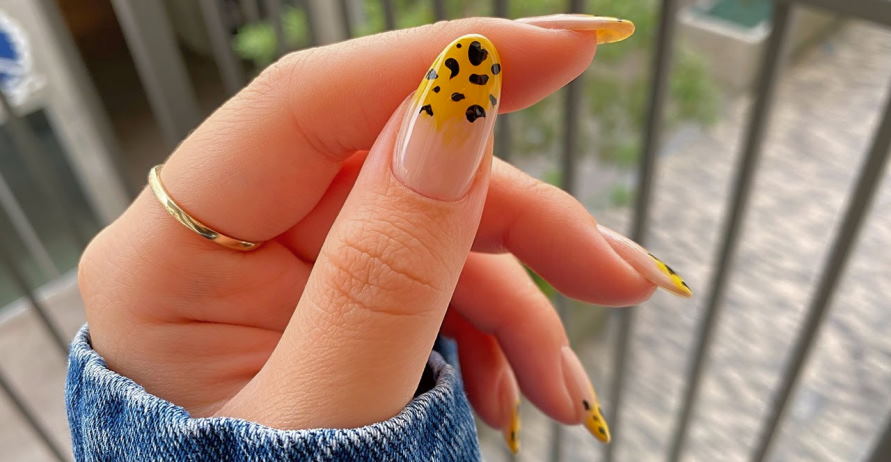 If you want something a little more subtle, try this leopard print design. Just paint your nails a nude color, and then use a small brush to create leopard spots in a darker shade. You can also add some sparkle to your spots by using glitter polish.
Try painting your entire nail in an animal print for a bolder look. This zebra print design is perfect for making a statement. Paint your nails in alternating black and white stripes to create this look. Then use a top coat to seal the design, and you're all set!
Not feeling too adventurous? Then go for a simple polka dot design instead. Just paint your nails in a solid color and then use a dotting tool to create small dots all over the nail. You can use one color or mix and match different colors for a fun and funky look.
How to get an animal print manicure: tips and tricks
Animal print manicures are all the rage these days, and there are a variety of ways that you can get one! Here are some tips and tricks to help you achieve the perfect animal print mani:
Choose your colors wisely. Animal prints tend to be pretty bold, so you want to make sure that your colors complement each other well. A good rule of thumb is to choose one light color and one dark color.
Use a dotting tool to create the leopard print spots. If you don't have a dotting tool, you can also use the end of a bobby pin or a toothpick.
Start with the light color and then add the dark one on top. This will help the spots stand out more.
Use a top coat to seal your design and make it last longer.
Touch up any spots that may have been missed during the initial application.
With these tips, you can create a stunning animal print manicure that will turn heads!