Are you looking for prom makeup tips? Whether you are a beginner or experienced, some tips and tricks can help you look your best on this special night. This blog post will discuss some of the most important things to remember when applying your makeup for prom. We will also provide a few tutorials to help get you started. Let's get started!
Prom makeup tutorials that are guaranteed to turn heads
It's prom season, so it's time to start thinking about your prom makeup! Whether you're looking for a natural look or something more glam, we've got the tips and tricks you need to ensure your prom makeup is on point.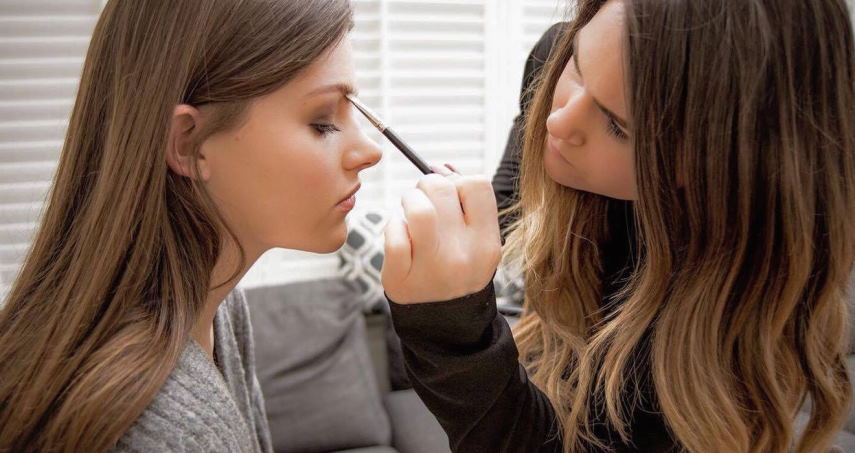 Start with a clean face. This means using a gentle cleanser and making sure you remove all traces of makeup before starting your prom makeup routine.
Prime your face. This will help your makeup go on smoothly and last all night.
Choose a foundation that matches your skin tone perfectly. If you're not sure, ask for help at the makeup counter.
Conceal any blemishes or under-eye circles.
Choose your eyeshadow. If you're going for a natural look, stick to neutral shades. If you want something more glam, go for shimmery or metallic shadows.
Apply mascara and eyeliner. Again, keep it natural or go for a more dramatic look, depending on your preference.
Choose a blush that compliments your skin tone. A peachy shade is always a good option.
Pick out the perfect lipstick or gloss. If you're unsure what color to choose, ask your makeup artist or a friend for help.
Set your makeup with a setting spray or powder to ensure it lasts all night!

Beauty tips for prom that will make you look and feel gorgeous
When it comes to prom, you want to look and feel your best. Use these beauty tips to ensure you put your best foot forward on your big night.
Get a good night's sleep the night before. You'll be up late dancing and getting ready, so get plenty of rest beforehand.
Do a trial run with your hair and makeup. This way, you'll know exactly how you want to look and won't be scrambling at the last minute.
Choose a flattering dress. Find something that makes you feel confident and beautiful.
Accessorize! Don't forget the little details like jewelry, shoes, and a clutch purse.
Get your nails done. This is a great way to pamper yourself and add a touch of glamour to your look.
Don't forget the sunscreen! You'll be taking lots of pictures outdoors, so protect your skin from the sun's harmful rays.
Drink plenty of water. This will help keep your skin looking clear and radiant.
Enjoy yourself! The most important thing is to have a good time and create lasting memories with your friends.